Many of Lindauer's paintings have started to deteriorate through age. Our photographs of Lindauer paintings allow these imperfections to be minimised and the studio gives the public an opportunity to see more Lindauer paintings (copies) on a rotating basis than any other institution in New Zealand.
Currently we have more than 75 reproductions available.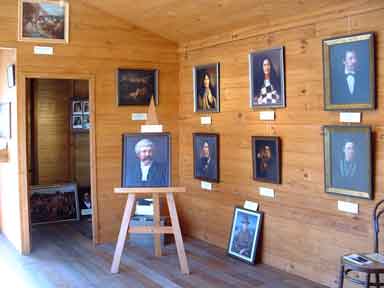 The studio opened on 16 June 2001 with 15 reproductions and four originals that were loaned for the occasion. Lindauer's four grandchildren and their families as well as local dignitaries and the Czechoslovakian Consul, Miroslav Paulik, attended the opening. The opening was timed to commemorate the 75th anniversary of Lindauer's death on the 13th of June 1926.